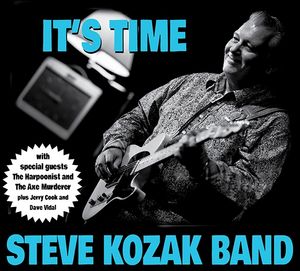 Steve Kozak Band – It's Time
2017 release- recorded at Afterlife Studios in Vancouver (Former site of the renowned Mushroom Records) and Neighborhood Studios in North Vancouver BC. Canada
Produced by Mathew Wesley Rogers, vocals produced by Shawn Hall.
Mixed by Mathew Wesley Rogers at Neighborhood Studios in North Vancouver BC.
Steve Kozak, guitar and vocals, Dave Webb, piano and Hammond B-3, Roger Brant on bass, Chris Nordquist on drums. With very special guests: Mathew Wesley Rogers, guitar and back up vocals, Shawn Hall, harmonica and backup vocals, Dave Vidal, guitar, Jerry Cook, Tenor and Baritone saxophone.
The Steve Kozak Band was nominated for a 2017 Western Canadian Music Award for Blues Artists of the Year by Break Out West.
This project was made possible and funded in part by FACTOR, the government of Canada and Canada's private radio broadcasters.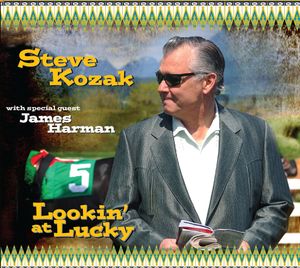 Lookin' at Lucky - Steve Kozak with Special guest James Harman
2012-Released and recorded at Stella Studios in East Vancouver
Produced by Tim Hearsey and James Harman
Mixed by Tim Hearsey and Boris Drazic at Stella Studios, East Van. BC
Steve Kozak, vocal and guitar; James Harman, harmonica, Dave Webb, piano and Hammond organ, Chris Nordquist, drums, Tim Hearsey, bass, Roger Brant, bass, Darren Paris, bass, Catherine St. Germain and Kelly Brock, backup vocals. Steve Kozak was awarded a 2012 Maple Blues Award for New Artist of the Year in Canada by the Toronto Blues Society.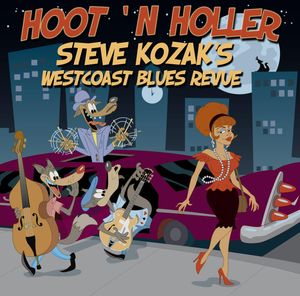 Hoot 'N Holler - Steve Kozak's WestCoast Blues Revue
2007- Released – Recorded at Blue wave Studios in Vancouver-
Produced by Jack Lavin
Mixed by Ken Burke at Burkeville Productions Vancouver BC Canada
Steve Kozak, guitar and vocal, Brian 'Sechelt Red' McFadyen, harmonica, Dave Webb, piano and Hammond B-3, James Badger, drums, Trevor Newman, electric bass, Ken Wilson, upright bass. Special guests: Jack Lavin, harmonica and back up vocal and Connie Anderson back up vocal.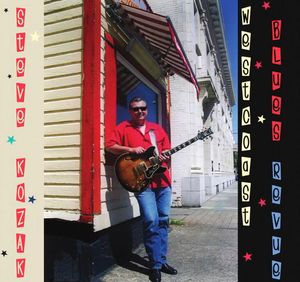 Steve Kozak – Westcoast Blues Revue
Recorded and released 2003 on Fat Tone Records
Recorded live at The Yale Hotel in Vancouver. Vancouver's world famous 'Home of Rhythm and Blues'. (RIP)
Produced by Steve Kozak and Sandy Smith. Mixed by Oliver Conway at Areo Studios Vancouver BC Canada.
Featuring: Steve Kozak, Guitar and vocals; Victor Polyik, harmonica, vocal;
Muddy Fraser, slide guitar, guitar, b.g. vocal; Ron Mathison, bass;
Sandy Bone Smith, drums.